Our People

Our people are very important to us, as is making certain we provide you with the best possible professional financial advice. Below is a short biography for each of our colleagues together with their contact telephone number. For further contact details please see our "Contact Us" page.
---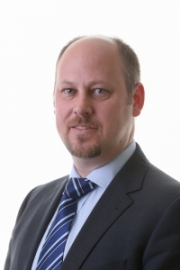 Dominic Andersen APFS, Certs CII(MP & ER), Director and Chartered Financial Planner
Tel.
01908 226400
Email.
d.andersensc-mw.co.uk

Dominic is a pension transfer specialist, and one of the UK's few financial advisers to formally graduate as a Chartered Financial Planner, and to be officially listed as a Later Life Specialist Adviser.

He is always focused on opportunities available to customers, and some of his work has resulted in landmark achievements. For example, on one occasion he arranged a company pension scheme to develop an office building that netted the directors £1,000,000 from an investment of just £350,000 within seven years. He excels in translating complex financial information into layman's terms, and is extremely knowledgeable about a wide range of financial products, ranging from ISAs to offshore investments.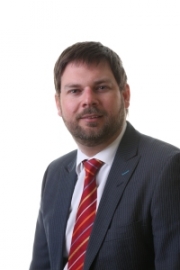 Nick Konkol DipFA Certs CII (MP & ER) , Director
Tel.
01908 226400
Email.
n.konkolsc-mw.co.uk
Nick is an extremely practical, hands-on Director. Although he heads up the mortgage and protection team, he still enjoys providing a direct service to clients himself. He also manages recruitment and lead generation and maintains strong relationships with various associated organisations which frequently recommend their clients to Scottsdale.

One of Nick's most prized moments was winning Player of The Month in an industry recognition scheme sponsored by Barclays. It recognised his achievement of delivering an excellent service to clients and colleagues in his company and/or community.

Nick has a wonderful sense of humour and a working ethos that ensures things are done properly.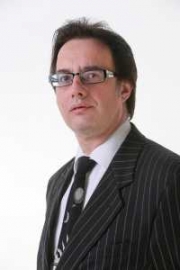 James Tarry CeMAP CeFA DipFA CeRER , Senior Financial Consultant
Although James has been providing financial advice since 1990, he uses his previous public- and private-sector experience to provide holistic advice to protect and enhance his clients' futures. He is particularly mindful of the financial security of families, and is one of the few advisers who is qualified to provide advice on equity release to private individuals and auto-enrolment schemes for employers.

James's popularity has made him another of Scottsdale's award-winners, having won 'Top Business Location' across four areas in a competition run by Nationwide Building Society.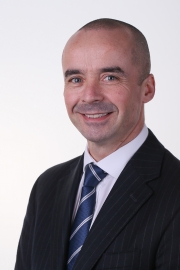 Stephen Cooper DipFA, Financial Consultant
Tel.
01908 226400
Email.
s.coopersc-mw.co.uk
Stephen has been working in the financial services industry since 1993 and runs his client's accounts with military precision. He is an ex-serviceman and brings those reliable, methodical, highly organised qualities to help his customers navigate the complexities of retirement planning, investments and personal protection insurances.

Many of his clients date back to the beginning of his career – he has their complete trust and will never let them down. Stephen is a fervent supporter of Children With Cancer UK (formerly Children With Leukaemia) and frequently completes sponsored 10K fundraising runs.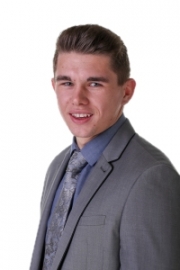 Ellis Scott Certs CII (MP) , Mortgage and Protection Adviser
Tel.
01908 226400
Email.
e.scottsc-mw.co.uk
Ellis has probably been the first person you'll meet when you walk through the doors at Scottsdale. He makes a mean cup of tea and after many years of providing mortgage support to customers and professionals, he's become a Mortgage and Protection Adviser himself.

At work, Ellis ensures his desk runs like a well-oiled machine. Outside of work he's a keen and accomplished sportsman. When younger, he played for Luton Town (Hatters) and Watford (Hornets) football clubs and he was in Bedfordshire's county golf team. Now, on Saturday afternoons, you'll find him captaining the City Colts, his local football team, or putting a huge amount of effort into supporting Heroes Children Fund. This charity was founded by his brother and a friend, and it aims to put smiles back on the faces of children who have lost a parent in the line of duty while working in a public or charitable service.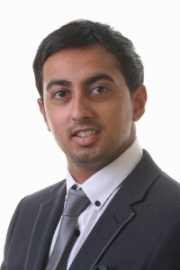 Daleep Kumar BA , Business Management Client Servicing Officer
Tel.
01908 226400
Email.
d.kumarsc-mw.co.uk
Daleep has rather an unusual role. Having joined Scottsdale soon after leaving university, he has worked in various roles around the company to gain a bird's-eye view of how services are delivered and the differing needs of the company's array of clients. He trains newcomers in systems and processes to help them maintain Scottsdale's high service standards, and is committed to studying and gaining more qualifications in Scottsdale's service portfolio.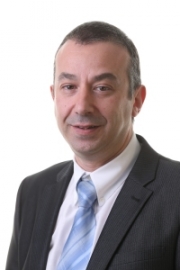 Domenico Collura , Client Liaison Officer
Tel.
01908 226400
Email.
d.collurasc-mw.co.uk
Domenico is a conscientious, people-orientated character and great listener. He joined Scottsdale after spending 15 years providing customer care services for various technical companies because he was looking for a career in which he could help provide a more personalised service with more depth to it.

As a warm-hearted family man, Domenico considers his 15-year marriage to a wonderful wife and being a dependable dad to his young daughter to be his most important achievements. At work he is always on the phone, helping customers with their admin, booking appointments and generally attending to their every need, to make absolutely certain they are happy with the service Scottsdale provides.